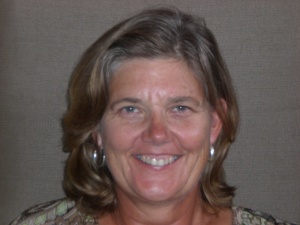 Jacqueline J. Hinckley, PhD, CCC-SLP, BC-NCD, is Board Certified in Neurogenic Communication Disorders (ANCDS), and has 25 years of experience treating patients with aphasia and other neurogenic communication disorders. After a career as a clinician and clinical manager, she is now Associate Professor Emeritus in Communication Sciences & Disorders at the University of South Florida in Tampa, FL. Dr. Hinckley is known internationally for her work on treatment effectiveness and implementation. She has a particular interest in integrating the clinician's expertise and the client's values with scientific evidence supporting best practices. She has published numerous articles and book chapters on assessment and treatment in aphasia, and is the author of the book Narrative-Based Practice in Speech-Language Pathology.
Speaker Disclosures:
Financial — Jacqueline Hinckley is author of online CE courses sponsored by Northern Speech Services; receives royalty payments.
Nonfinancial — Jacqueline Hinckley submitted a manuscript titled, "A Case for the Implementation of Cognitive Screenings After Stroke" to the American Speech-Language-Hearing Association.
"I enjoyed the comparison of the four cognitive screening tools as well as the detailed explanations & pros and cons of the different cognitive screening tools." – L.N. (Jan. 2017)
"Very interesting info!! I liked the links and info for all the tests." – J.T. (Dec. 2016)
"I enjoyed the statistics related to cognitive impairment in different populations. The delivery of information was extremely slow and very basic. The information could have been covered in about half the time." – I.M. (Dec. 2016)
"I really appreciated the discussion on the amount of impairment missed with clinical observation only as well as the comparison of formal screenings. I liked the information provided and research or studies to support info." – D.H. (Dec. 2016)
"Going over the large number of patients that have cognitive linguistic deficits that are missed by clinical observation alone was very helpful. Also, the prevalence of cognitive linguistic deficits in differing populations was interesting." – P.D. (Nov. 2016)
"This course has reinforced the fact that these are useful tools and have excellent evidence backing their appropriate use by SLPs. I found that an hour and a half was a good length of time for this information, and the breaking up of the course into 4 sections was an effective format." – R.M. (Oct. 2016)
"The reasons for use and results to expect from each tool reviewed were beneficial. I liked that the course was straight to the point and helpful in explaining variety of screening tools." – C.D. (Oct. 2016)
"The chart comparing the four tests was most useful." – T.T. (Aug. 2016)
"The comparison of the various screening tools was good." – J.P. (July 2016)
"The various screening tools were really helpful. In acute rehab, quick assessments are beneficial. I liked that the course adressed the data for other diagnoses outside of stroke." – J.O. (May 2016)
"The outline was great and the resources are very helpful. The discussion on the vast difference in identifying mild cognitive impairments when comparing informal and formal screenings was most beneficial." – R.A.A. (May 2016)
"I liked the examples of screening tools." – J.O. (Apr. 2016)
"The screening tools were really useful." – L.H. (Mar. 2016)
"I appreciated the overview of what cognitive tests are measuring more specifically. The course was a good review, but I wanted more specifics." – T.O. (Feb. 2016)
"The statistics about cog impairments were great." – M.R. (Feb. 2016)
"I found the statistics of clinical observation vs. formal assessment really beneficial. I appreciated the reinforcement that screening measures (MOCA & SLUMS) I currently use as a screener is supported by research." – J.D. (Feb. 2016)
"I liked the specific information provided comparing the screening tools." – V.K. (Feb. 2016)
"The information regarding information observations versus using a formal screening tool to identify cognitive deficits was really beneficial. However, I expected a discussion identifying patients who will make functional progress." – K.M. (Jan. 2016)