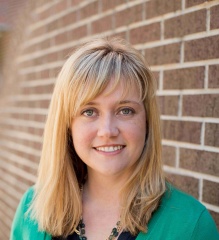 Teresa Pitts, PhD, CCC-SLP, is an assistant research professor in the department of Physiological Sciences at the University of Florida. She received her bachelor and master of art degrees in Communicative Disorders at the University of Central Florida and there also received her clinical certification for Speech Language Pathology. She completed her doctorate in 2010 at the University of Florida, Department of Speech, Language and Hearing Sciences, where her studies focused on the study of airway protection in patients with Parkinson's disease.
Dr. Pitts' work focuses on increasing our understanding of the coordination of cough and swallow through basic science, clinical, and computational modeling research techniques. Dr. Pitts is also working on developing novel treatment techniques for dysphagia and dystussia.
Speaker Disclosures:
Financial — Teresa Pitts is the author of online CEU courses offered by Northern Speech Services; receives royalty payments.
Financial — Teresa Pitts is employed by The University of Florida; receives salary.
Financial — Teresa Pitts receives funding through a Pathway To Independence K99/R00 Award through the National Institutes of Health; receives grant funding.
Nonfinancial — Teresa Pitts has no relevant nonfinancial relationships to disclose.
"I really appreciate this course. The research orientation is a little bit hard to follow for a clinical SLP, but really good to get a taste of this once in awhile and try to bridge the large gap between therapists in a very academic and research oriented setting and those in a clinical and basically for-profit oriented setting where cost mediates clinical decision making. I appreciate the specific treatment information provided (using EMST and cough suppression technique). These are things I will use in the clinic tomorrow (already using EMST). Also, the speaker was very knowledgeable and informative. Thanks for this! I feel like I have been brought up to date on a very important topic." – T.C. (Jan. 2017)
"The speaker did an excellent job of providing just enough visual information on the slides, along with additional information presented verbally. This was honestly one of the best courses I have reviewed. Information was clearly and adequately presented. Information was very relevant and interesting. Great topic, unique offering, information that many many SLPs need to know. Thank you." – C.B. (Dec. 2016)
"I liked the cough anatomy." – D.K. (July 2016)
"The presentation of phases of cough was especially helpful. I appreciated the increased understanding of cough and relationship to swallowing." – C.O. (July 2016)
"Learning about how cough can be treated was most beneficial. I like that the course included helpful new information treatment." – D.W. (July 2016)
"I enjoyed the review regarding coughing and it's relationship to speech and other disorders. I thought this was a little challenging and very trial specific. I would prefer a more generalized e-course." – B.C. (June 2016)
"I liked the speaker's knowledge of info. Sections 2 & 3 were most useful." – K.F. (June 2016)
"The Baclofen medication affect on cough was very enlightening." – D.R. (June 2016)
"The treatment for hypertussis was really helpful. I liked the emphasis on importance of thorough assessment of cough in dysphagia patients." – J.M. (May 2016)
"I really appreciated the discussions about stroke and Parkinson's patients. I liked the thoroughness and the passion the presenter has for her work and our profession." – M.R. (Apr. 2016)
"The EMST and IMST strategies were most beneficial. I enjoyed the research behind cough and dysphagia." – L.M. (Apr. 2016)
"There are very few courses that address cough in our profession so it was nice to review so many of the topics that are specific to cough. The content was fantastic." – T.W. (Apr. 2016)
"I appreciated the going over the phases of cough and how they affect ability to clear airway. However, I expected a clinical application for SNF's." – T.C. (Apr. 2016)
"It was broken up nicely by topic. It was reviewed appropriately to ensure content was understood. Looking at the esophagus and trachea as a dual valve system was very useful." – E.M. (Mar. 2016)
"Loved the organization, repetitiveness of key concepts, and functional implications. I really appreciated the deeper understanding of the neurology and physiology of cough, use of cough as an adjunct to other clinical assessments for swallow, and affirmation of my treatment of hypertussia and use of control techniques even if cough is reflexively generated." – J.W. (Jan. 2016)