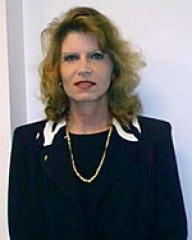 Dr. Dorothy A. Kelly, D.A., CCC-SLP, is a certified teacher of the hearing impaired and licensed Speech-Language Pathologist who obtained a Doctor of Arts degree in Communicative Disorders from Adelphi University. Currently Dr. Kelly is Associate Professor and Department Chair in the Department of Speech at St. Joseph's College, Patchogue, New York. Throughout her career Dr. Kelly has remained active, clinically evaluating and treating children with various types of speech and language disorders including children with auditory processing disorders.
She is currently Editorial Consultant/Contributor to Advance Magazine for Speech-Language Pathologists and Audiologists and the author of the following books: Central Auditory Processing Disorder: Strategies for Use with Children and Adolescents (1995); A Winner's Workbook: Reproducible Activities for Children With Attention Deficit Disorder (1998); TheraGuide: Understanding Central Auditory Processing Disorder (1998); The Art of Following Directions (1999); Screening For Central Auditory Processing Difficulties (2000); Developing a Sense of Self: Tactics and Tenets for Adolescent Girls; and Adolescent Girls: Thinking Through Relationships, and the Language of Social and Emotional Literacy. She has also authored four online courses related to this topic. Dr. Kelly is a member of the American Speech-Language-Hearing Association and the American Psychological Association.
Speaker Disclosure:
Financial — Dorothy A. Kelly is the author of online CEU courses offered by Northern Speech Services; receives royalty payments.
Nonfinancial — Dorothy A. Kelly has no relevant nonfinancial relationships to disclose.
Intended Audience
This program is offered for 0.2 CEUs (Intermediate level; Professional area).

Offered for 2 CEEs. Northern Speech Services' continuing education activities are eligible for Speech-Language and Audiology Canada (SAC) Continuing Education Equivalents (CEEs) in speech-language pathology. An activity's eligibility for CEEs does not imply SAC's endorsement of its content or any associated products or procedures.
Content Disclosure: The content of this online CE course does not focus exclusively on any specific proprietary product or service. Presenter financial and non-financial disclosures may be found by clicking on the Presenter & Disclosures tab.
ASHA CEUs: NSS online courses are registered with ASHA and are offered for ASHA CEUs. The number of CEUs is noted above. Note that 0.1 CEU = 1 contact hour = equals 1 CEE.
Licensing Boards: Most state licensing boards DO accept CEUs earned online (usually classified as home-study credits). Some state boards do, however, place a limit to the number of credits that can be earned via home study/online courses. For the most current information, we suggest that you contact your licensing board or agency to verify acceptance policies and/or any credit limits related to home-study courses prior to registering for this course.
ASHA CE Registry: During the enrollment process, if you select to receive ASHA credit for this course and if you provide your ASHA number, NSS will automatically submit your CEU information to the ASHA CE Registry after successful course completion (80% on post test). This submission happens once per month, during the first week of the month. For example, if you complete your course on November 7th, NSS will submit all November online course CEUs to ASHA during the first week of December. When ASHA inputs the information into their database, they will mark the course as completed on the last day of the month in which it was completed, so November 30th using this example. The certificate of completion available for you to print immediately, however, will reflect the actual completion date, November 7th in this example. Due to ASHA processing procedures please allow 2-3 weeks, from the submission date, for the course to appear on your ASHA transcript.
ASHA CEUS: Attendees must meet at least one of the following conditions in order to be eligible to earn ASHA CEUs:
Current ASHA Member

ASHA Certificate of Clinical Competence (CCC) Holder

Licensed by a state or provincial regulatory agency to practice speech-language pathology (SLP) or audiology

Credentialed by a state regulatory agency to practice SLP or audiology

Credentialed by a national regulatory agency to practice SLP or audiology

Engaged in a Clinical Fellowship under the supervision of an individual with their ASHA CCC

Currently enrolled in a masters or doctoral program in SLP or audiology
If an attendee is not an ASHA member or CCC holder but meets any of the above criteria, they may inform the ASHA CE Registry of their eligibility by visiting this site.
Additional accrediting agencies by which Northern Speech is an approved CE provider:
California: NSS is approved as a provider of continuing education by the California Speech-Language Pathology & Audiology Board. Provider #PDP4. Online CEU limits may apply; please contact SLPAHADB for current online CEU acceptance policies.
Iowa: NSS is approved as a provider of continuing education by the Iowa Board of Speech Pathology and Audiology Examiners. Provider #169.
Kansas: NSS is approved as a provider of continuing education by the Kansas Department of Health and Environment. Provider #LTS-S0005.
Florida:

NSS is approved as a provider of continuing education by the Florida Speech-Language Pathology and Audiology Board. Provider #SPA-026.

New Jersey:

NSS is approved as a provider of continuing education by the New Jersey Department of Education. Provider #1654.
"I appreciated the terminology and specific breakdown of directions process. I liked the additional info - glossary, info to in-service teachers, assessment tool." - H.B., 1/21/2016
"The discussion on Executive Dysfunction was most beneficial. I liked that plenty of examples were given." - A.B., 1/13/2016
"I liked how it expanded my knowledge of direction deficits. The differentiation of direction breakdown along with strategies/solutions was incredibly useful." - C.O., 1/9/2016
"I found the solutions and strategies for each of the 11 problem areas to be helpful. I liked the text format, as I could go at my own pace." - J.P.
"I like the presentation of the problems and then possible solutions. Also, listing the areas of difficulty with brief description makes it easy for me to share with my teachers and paraprofessionals." - A.P.
"I appreciated the breakdown of problems, examples, and solutions presented. It will be beneficial to share with my colleagues." - A.J.
"I really liked the tips that I could give teachers to use in the classrooms. The multiple examples with problems and solutions were very helpful as they were similar to those I have experienced with students in the classroom." - M.C.
"I enjoyed the way it was laid out. I liked the information given and the way it was set up to respond." - S.P.
"A good reminder of things to remain aware of as I plan therapy sessions for students with these difficulties." - S.C.
"I think it was helpful to look at all the areas that can interfere with a child having difficulty following directions. I liked all the strategies presented." - D.F.
"I work with d/Deaf and hard-of-hearing students, so I needed to re-form many of the strategies for listening to instructions to watching for instructions, but many of the strategies do transfer to my students. I felt that the reauditorization strategy (reformulated to fit my clients) was particularly helpful and something I have not tried with many of the students." - S.E.
"I liked the provision of an evaluation tool that is easy to use and summarizes the information presented in the course." - A.M.
"I liked the fact that it was a text e-course since I could go back to the information easily. In terms of the course content, I liked the fact that there were numerous of examples of what one could do to help students with verbal direction problems." - T.S.
"All of the topics were beneficial. This would be a perfect inservice for an SLP to give teachers at all grade levels!!!!!!" - J.H.
"I love helping students with listening problems so the whole course was informative." - K.G.
"I liked how each problem was given examples, solutions, and strategies." - P.B.
"This course is practical and the info in this course is applicable for a wide variety of clients." - L.L.
"This will help me to be able to explain to classroom teachers why some students do not follow directions well in addition to providing strategies to help them become more effective when giving directions. It was very well organized, clear and concise language. The flow of the course was perfect." - A.B.
"The eleven problem areas were very specific and gave me a lot to think about in how I address this need for improved direction following in my students." - A.S.
"Clear and consise content." - M.H.
"The 11 factors which can affect a student's ability to follow directions were incredibly beneficial." - P.M.
"The breakdown of different types of difficulty with following verbal directions and examples of each type plus strategies & solutions for each very helpful." - S.H.
"I liked the way each problem area was identified and followed up by solutions and strategies." - L.H.
"Really benefitted from the discussion on speaker and listener problems." - L.M.
"Practical eCourse." - D.W.
"The discussions on ideas, strategies, areas of difficulty were most beneficial." - M.M.
"Practical, useful suggestions and strategies." - T.K.
"Benefitted from the discussion on the 11 problem areas that can lead to a breakdown in following directions." - C.D.