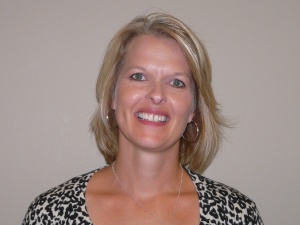 Jennifer L. Schultz, MA, CCC-SLP, is an instructor for the online Speech-Language Pathology Assistant program at Mitchell Technical Institute in Mitchell, SD. Prior to this, she was a clinical speech-language pathologist, with 9 years of experience in an inpatient rehabilitation setting and 12 years in an education setting, serving children ages 0 – 21. Jennifer has a particular interest in the treatment of language disorders in school-age children. She has presented numerous workshops on vocabulary instruction, using books in therapy, and skill-based language assessment. Jennifer is a past member of the ASHA SLP Advisory Council and past president of the South Dakota Speech-Language-Hearing Association. She is the author of the Skill-Based Assessment of Core Communication Skills.
Speaker Disclosures:
Financial — Jennifer Schultz is the author of online CE courses offered by Northern Speech Services; receives royalty payments.
Nonfinancial — Jennifer Schultz is a member of the ASHA SLP Advisory Council.
Intended Audience
This program is offered for 0.2 CEUs (Intermediate level; Professional area).

Offered for 2 CEEs. Northern Speech Services' continuing education activities are eligible for Speech-Language and Audiology Canada (SAC) Continuing Education Equivalents (CEEs) in speech-language pathology. An activity's eligibility for CEEs does not imply SAC's endorsement of its content or any associated products or procedures.
Content Disclosure: The content of this online CE course does not focus exclusively on any specific proprietary product or service. Presenter financial and non-financial disclosures may be found by clicking on the Presenter & Disclosures tab.
ASHA CEUs: NSS online courses are registered with ASHA and are offered for ASHA CEUs. The number of CEUs is noted above. Note that 0.1 CEU = 1 contact hour = equals 1 CEE.
Licensing Boards: Most state licensing boards DO accept CEUs earned online (usually classified as home-study credits). Some state boards do, however, place a limit to the number of credits that can be earned via home study/online courses. For the most current information, we suggest that you contact your licensing board or agency to verify acceptance policies and/or any credit limits related to home-study courses prior to registering for this course.
ASHA CE Registry: During the enrollment process, if you select to receive ASHA credit for this course and if you provide your ASHA number, NSS will automatically submit your CEU information to the ASHA CE Registry after successful course completion (80% on post test). This submission happens once per month, during the first week of the month. For example, if you complete your course on November 7th, NSS will submit all November online course CEUs to ASHA during the first week of December. When ASHA inputs the information into their database, they will mark the course as completed on the last day of the month in which it was completed, so November 30th using this example. The certificate of completion available for you to print immediately, however, will reflect the actual completion date, November 7th in this example. Due to ASHA processing procedures please allow 2-3 weeks, from the submission date, for the course to appear on your ASHA transcript.
ASHA CEUS: Attendees must meet at least one of the following conditions in order to be eligible to earn ASHA CEUs:
Current ASHA Member

ASHA Certificate of Clinical Competence (CCC) Holder

Licensed by a state or provincial regulatory agency to practice speech-language pathology (SLP) or audiology

Credentialed by a state regulatory agency to practice SLP or audiology

Credentialed by a national regulatory agency to practice SLP or audiology

Engaged in a Clinical Fellowship under the supervision of an individual with their ASHA CCC

Currently enrolled in a masters or doctoral program in SLP or audiology
If an attendee is not an ASHA member or CCC holder but meets any of the above criteria, they may inform the ASHA CE Registry of their eligibility by visiting this site.
Additional accrediting agencies by which Northern Speech is an approved CE provider:
California: NSS is approved as a provider of continuing education by the California Speech-Language Pathology & Audiology Board. Provider #PDP4. Online CEU limits may apply; please contact SLPAHADB for current online CEU acceptance policies.
Iowa: NSS is approved as a provider of continuing education by the Iowa Board of Speech Pathology and Audiology Examiners. Provider #169.
Kansas: NSS is approved as a provider of continuing education by the Kansas Department of Health and Environment. Provider #LTS-S0005.
Florida:

NSS is approved as a provider of continuing education by the Florida Speech-Language Pathology and Audiology Board. Provider #SPA-026.

New Jersey:

NSS is approved as a provider of continuing education by the New Jersey Department of Education. Provider #1654.
"I found the discussion of how to choose vocabulary targets very beneficial. The presenter organized the information very well and was clear in her sequence of teaching." – S.N. (Dec. 2016)
"I appreciated going over the number of exposures a student needs to learn new vocabulary. I like the number of functional resources." – J.M. (Dec. 2016)
"I really enjoyed all the different ideas introduced in the course. I liked the examples brought out through the sample picture book pages." – C.S. (Dec. 2016)
"I really liked that this course took what I am already doing and gave information to make it better! I liked all of the resources provided and the examples given. It also provided information to use to support the idea of high quality." – V.T. (Dec. 2016)
"Using the various rubrics for documenting progress and using the Vocabulary Stimuli Chart for planning were the most beneficial. I liked her voice and her videos as well as her excellent handouts and resources." – L.H. (Nov. 2016)
"The discussion of research based techniques to choose vocabulary was most helpful. I liked the resources and presenter's explanations." – R.S. (Nov. 2016)
"The Reading Level references will be extremely helpful in choosing books. It can be so difficult to choose appropriate targets and so easy to fall back on Tier 1 vocabulary rather than continuing to increase the difficulty level. The resources and references will be very helpful in my practice." – A.S. (Nov. 2016)
"I liked all of the hands on examples and additional resources (e.g. word lists, websites) that were provided." – A.C. (Oct. 2016)

"There were many things I found beneficial, but I particularly liked the specific resources mentioned throughout, such as the Scholastic resources, the Marzano grade-level word lists, Academic Word Lists, sample rubrics, etc. I liked that it had a nice balance of information and examples and the information was very practical and applicable." – P.H. (Oct. 2016)
"Lots of great resources. Very front line therapist friendly. I would definitely recommend this course." – L.M. (Sept. 2016)
"I liked that a lot of the options and "extra" things were free online resources that everyone can utilize. Books are free or cheap to buy and use and this helped guide how to better build vocabulary through the use of them." – H.S. (Aug. 2016)
"Well-organized, easy to follow. Liked inclusion of resources and video clips. Would have liked more info targeting preschoolers." – L.F. (Aug. 2016)
"I found both the topic and presenter to be very engaging. I liked the video demonstrations as well as therapy ideas." – J.S. (July 2016)
"The most useful information were the example rubrics given to help measure progress." – S.R. (June 2016)
"Enjoyed seeing real life examples of techniques used during actual treatment sessions. Would have liked to see more examples of use with younger students." – K.B. (June 2016)
"I enjoyed the fact that this course provided me with a variety of activities to add to my therapy toolbox. This course provided me with a lot of good information that I will actually use." – S.K. (May 2016)
"It was all very beneficial to my practice, but I think the explanation of how to choose vocabulary targets was the most helpful." – L.S.M. (Apr. 2016)
"I think the information regarding character traits and emotions is an important aspect in choosing words; I'm not sure I always remember to give those words enough focus." – K.C. (Mar. 2016)
"I liked the practical strategies with real life examples that can be implemented easily into therapy sessions." – K.M. (Feb. 2016)
"I loved this presentation." – R.P. (Jan. 2016)
"The discussion on Tier 2 words and Reading Level info was really beneficial." – M.S. (Jan. 2016)
"I liked the video clip examples with students and the treatment targets." – S.R. (Jan. 2016)
"The entire course was extremely beneficial. I look forward to adopting this style into my therapy." – K.T. (Jan. 2016)
"The instructional sequence with video examples was really helpful." – K.A. (Jan. 2016)
"The discussion on implementation into therapy was very useful. I liked the resources provided. However, I expected coverage on what a specific goal (e.g., IEP goal) might look like regarding teaching vocabulary." – A.P. (Jan. 2016)
"I liked the examples of therapy sessions." – D.C. (Jan. 2016)